NCEAS Working Groups
SNAPP: Guidance on evidence based practices for improved sanitation, water security and ecological health, with a focus on nature-based solutions
Project Description
There are 2.4 billion people without improved sanitation and another 2.1 billion with inadequate sanitation (i.e. wastewater drains directly into surface waters), and despite improvements over the past decades, the unsafe management of fecal waste and wastewater continues to present a major risk to public health and the environment (UN, 2016). To ensure that SDG 6, which focuses on water and sanitation, integrates the impacts and benefits to nature conservation, development and human well-being, the following key questions need to be considered: How can nature help achieve sanitation goals? 
How can achieving sanitation goals help nature? 
It is often difficult for wastewater utility managers to know whether to incorporate natural infrastructure into their planning, how best to find a suitable mix of grey and green infrastructure, and how to choose among the menu of possible types of green infrastructure. Many professionals, technicians and regulators, are hesitant to implement nature-based solutions, because the mechanisms at play are not well understood and controlled. This proposed working group aims to examine how wastewater utilities and their regulators can implement nature-based sanitation solutions into wastewater treatment facilities while also providing benefits to nature and encouraging biodiversity. Building on existing research and examples of good practice, a guidance document will be developed demonstrating how these solutions promote a healthy environment for nature and people. a policy brief to translate the science to decision makers and a communications strategy to guide implementation partners to take the guidance forward. Using the information collated in the development of the guidance, a scientific publication with GIS analysis of urban sewage run-off, will focus on how implementation of SDG 6 (with a focus on sanitation) impacts ecosystems downstream. 
The SNAPP working group will contribute to SDG 6, but also be positioned to influence sanitation providers and regulators to design and integrate wastewater treatment facilities with ecosystems in a way that benefits ecological and human health. The process will endeavor to inspire wastewater utilities and regulatory authorities to incorporate the guidance into their operation and planning.
The information here may be out of date, please refer to https://snappartnership.net/ for more current information.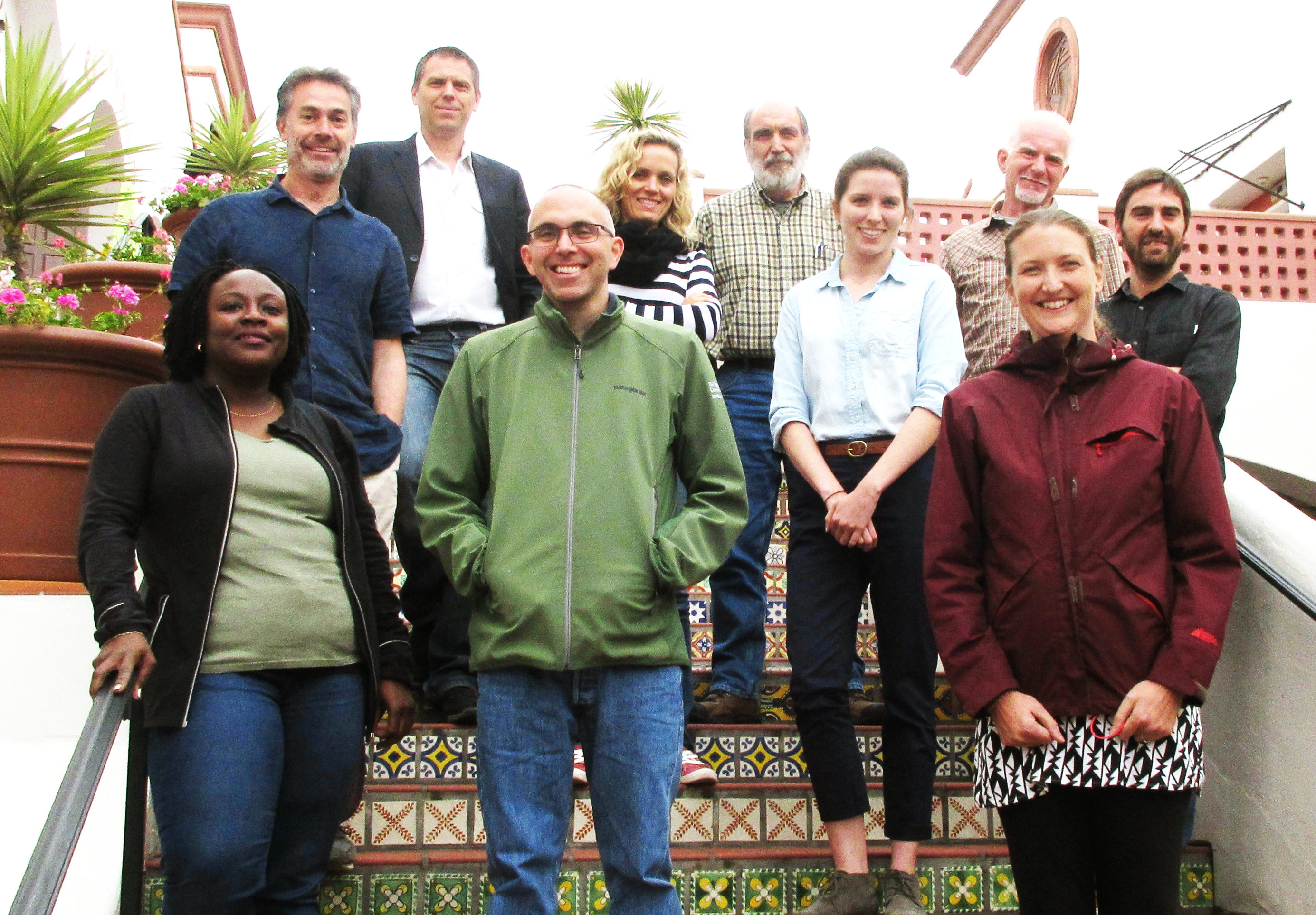 Principal Investigator(s)
Project Dates
Start: January 1, 2018
End: December 31, 2020
completed
Participants
Justin Abbott

Arup Group

Vicenç Acuña

Catalan Institute for Water Research (ICRA)

Lisa M. Andrews

LMA Water Consulting

Natasa Atanasova

University of Ljubljana

Robert K Bastian

US Environmental Protection Agency (EPA)

Laura Castañares

Catalan Institute for Water Research (ICRA)

Florent Chazarenc

Institut national de recherche en sciences et technologies pour l'environnement et l'agriculture (IRSTEA)

Joaquim Comas

Catalan Institute for Water Research (ICRA)

Lluis Corominas

Catalan Institute for Water Research (ICRA)

Katharine Cross

International Water Association Bangkok Office

Ajith Edathoot

Bremen Overseas Research and Development Association (BORDA)

Ganapathy Ganeshan

Consortium for DEWATS Dissemination Society

Michael Gardner

The Nature Conservancy

Robert Gearheart

Humboldt State University

Tjaša Griessler Bulc

University of Ljubljana

Irene Groot

University of Leiden

Samuela Guida

International Water Association

Darja Istenič

University of Ljubljana

Andrews Jacob

Consortium for DEWATS Dissemination Society

Rose Kaggwa

National Water and Sewerage Corporation (NWSC)

Nathan Karres

The Nature Conservancy

Ulrike Kelm

International Water Association

Günter Langergraber

University of Natural Resources and Life Sciences (BOKU)

Andressa Mansur

German Center for Integrative Biodiversity Research (iDiv)

Fabio Masi

IRIDRA

Sara Mason

Duke University

Robert I. McDonald

The Nature Conservancy

Ania Morvannou

Institut national de recherche en sciences et technologies pour l'environement et l'agriculture (IRSTEA

Rohini Pradeep

Consortium for DEWATS Dissemination Society

Bernhard Pucher

University of Natural Resources and Life Sciences (BOKU)

Stefan Reuter

Bremen Overseas Research and Development Association (BORDA)

William Thurston

International Water Association

Katharina Tondera

Institut national de recherche en sciences et technologies pour l'environnement et l'agriculture (IRSTEA)

Rui Veras

International Water Association

Alex Viwat Campbell

Bremen Overseas Research and Development Association (BORDA)

Stephanie Wear

The Nature Conservancy
Products
Report or White Paper

/

2019

Development and testing of a decision-support system to facilitate the implementation of Nature-based solutions for urban water sanitation.

Presentations

/

2019

Using nature-based solutions across the globe in wastewater treatment for improved water quality and other benefits for nature and people

Journal Article

/

2021

Sewage pollution, declining ecosystem health, and cross-sector collaboration