Diversity, Equity, Inclusion, and Justice at NCEAS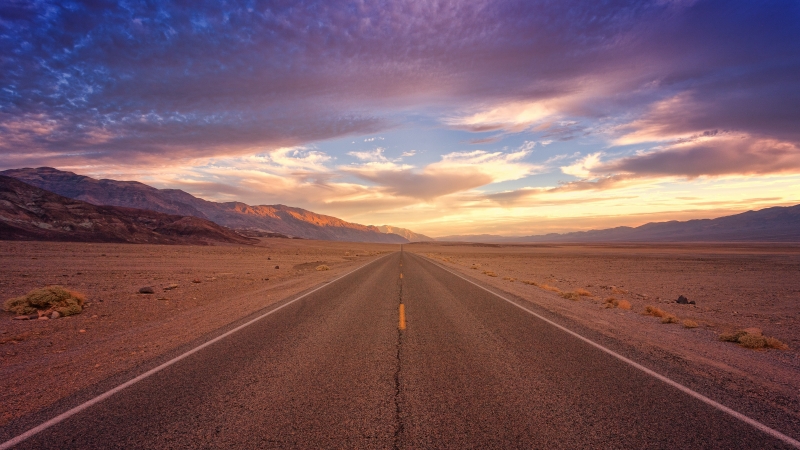 We have a moral imperative to be inclusive for all, diverse in perspective, equitable in opportunity, and just in practice 
We at NCEAS value the diversity of expertise, backgrounds, needs, and experiences reflected among our residents, visitors, and broader communities. We acknowledge the historical and present-day inequities in the fields of ecology and data science and the larger systems of power and privilege that have contributed to these inequities, and we strive to actively redress them as an institution and as individuals. We are committed to providing a safe, productive, and welcoming environment for everyone, regardless of race, ethnicity, religion, age, gender identity, parental status, sexual orientation, (dis)ability, citizenship status, and nationality.
NCEAS enforces a strict code of conduct
Our Code of Conduct extends to all NCEAS events where individuals' behavior affects the ability of others to participate. This includes all in-person onsite and offsite events as well as virtual events and online interactions (e.g. interacting on Center-related platforms such as Slack, Zoom, email or social media). NCEAS will make efforts to assist those experiencing harassment to feel safe as soon as possible, according to the request of any individual community member.
To create a welcoming and safe environment we expect you to:
Treat all participants with kindness, respect and consideration, valuing a diversity of views and opinions (including those you may not share).
Communicate openly, with respect for other participants, critiquing ideas rather than individuals.
Refrain from demeaning, discriminatory, or harassing behavior and speech directed toward other participants.
Be mindful of your surroundings and of your fellow participants. Alert NCEAS staff if you notice a dangerous situation or someone in distress.
Respect the rules and policies of the meeting venue, hotels, NCEAS-contracted facility, or any other venue.
Respect people's boundaries.
Be considerate in your interactions with others and careful about the words you use. Consider if the language that you're using can be perceived as discriminatory.
Be mindful of how much time and space you take up. Be aware of the dynamics of power and privilege, and whether you may be taking advantage of it.
Reporting to NCEAS:
Contact deputy director Courtney Scarborough (scarborough@nceas.ucsb.edu) with the details of the unacceptable behavior you would like to report. If the incident is ongoing, please be sure to let us know so we can help ameliorate the situation immediately.
If you would prefer to report to another individual in NCEAS leadership, please notify any member of the NCEAS Leadership Team who you feel comfortable communicating with directly.
Reporting to UCSB:
How NCEAS responds to reports:
The NCEAS Leadership Team takes community safety, security, and inclusion seriously and will respond promptly to any reports of unacceptable behavior. The Leadership Team can direct people to all options available through the University of California system to assure that reporting is directed to the appropriate channels and treated with the appropriate level of urgency.
Potential sanctions include:
Anyone requested to stop unacceptable behavior is expected to comply immediately
NCEAS staff (or their designee) or security may take any immediate action deemed necessary and appropriate, including removal from a meeting, event, online community (e.g. email lists, community calls, forums, community platforms or software), and future engagement without warning.
Removal from the NCEAS public webpage
Ending a presentation early
Immediately suspend certain responsibilities and privileges the accused holds
Notification of the proper authorities
Privacy and Confidentiality:
NCEAS will make every effort to maintain the privacy of everyone involved to the degree allowed under law. However, there may be instances when the University's responsibility to respond to reports of potential discrimination and the rights of the accused (when relevant) outweigh the need for privacy. While a person's wish for confidentiality is important, it must be balanced against the University's responsibility to respond. The University will limit disclosures to what is reasonably necessary to engage in an appropriate response and remedy.
UCSB Confidential Resources:
Office of the Ombuds: (805) 893‐3285; Acts as a confidential resource for the UCSB community to discuss concerns with a trained mediator. They serve faculty, staff, students, parents, or anyone else with a campus‐related concern.
Academic & Staff Assistance Program (ASAP): (805) 893‐3318; ASAP counselors promote the emotional health and well‐being of academic personnel, faculty, staff, and eligible family members in a confidential, cost‐free setting.
Title IX Advocacy Liaison in the Resource Center for Sexual and Gender Diversity (RCSGD): (805) 893‐4284; RCSGD has a staff member who is designated as a confidential resource for reports of Prohibited Conduct. They serve faculty, staff, and students.
Other Policies and Resources:
Translating values into action: Our DEIJ strategic plan
The NCEAS Strategic Plan was first developed in 2021 and is a living document that reflects our goals and actions to actively redress systemic inequities in environmental data science. Our plan is divided into five goals around diversity, equity, inclusion, and justice: culture, working groups, internal, external, and education. The NCEAS DEIJ Committee leads the review and execution of the strategic plan, with input from the entire NCEAS community. You can find details, including relevant links, in the full document or read our current summary below: 
The Five Goals of our DEIJ Strategic Plan
Center Deliverables: Recent NCEAS Actions
In 2023, NCEAS hosted the first Environmental Data Science Summit. This year's theme was "Harnessing Diversity in Environmental Data Science" and gathered 100 participants across sector, discipline, background, and career stages.

First Director's Scholarship Cohort

We welcomed recipients (Maya Almaraz, Lena Capece, and Michelle Mohr) of the Director's scholarship to NCEAS for our April 2023 coreR class. The scholarship covers the five day programming course, including meals, lodging, & tuition.

Now in its third year, the annual (and virtual!) NCEAS DEIJ Seminar series brings researchers across ecological data science to discuss their research, perspectives, and experiences with science and diversity, equity, inclusion, and justice.

Led by former NCEAS postdoc Kaitlyn Gaynor, a team of NCEAS residents and students outlined ten simple rules to cultivate belonging in data science teams, from promoting skills to clear expectations to reproducible research.
Kudos Corner: Recent Individual Actions
Carpenteria Women in STEAM Event

NCEAS Data Training Program Manager Camila Poulsen Vargas was a panelist at a 2023 Women in Science, Technology, Engineering, Arts, and Math (STEAM), where she discussed her journey to data science with the local Carpenteria community.

Santa Barbara Library Science Fair

NCEAS Science Communication and Policy Officer Alex Phillips was a presenter at the 2022 Santa Barbara public library science fair. She tabled to K-12 students on her research in using Instagram to promote diverse women in STEM.

North Campus Open Space

In 2021 and 2022, NCEAS Data Scientist Carmen Galaz-Garcia collaborated with UCSB's North Campus Open Spaces to help translate signs and native plants books to Spanish. These are not just for UCSB students, but also members of the local community.

Science by the Pint at Lizards Mouth

In Spring 2022 NCEAS postdoctoral scholar Catherine Fong visited local Santa Barbara brewery Night Lizard for a community science presentation on her work with aquaculture and the relationship Californians have with their seafood.
I feel synthesis centers play an important role in contributing to equity in science.