Welcome to the Learning Hub
Mission Statement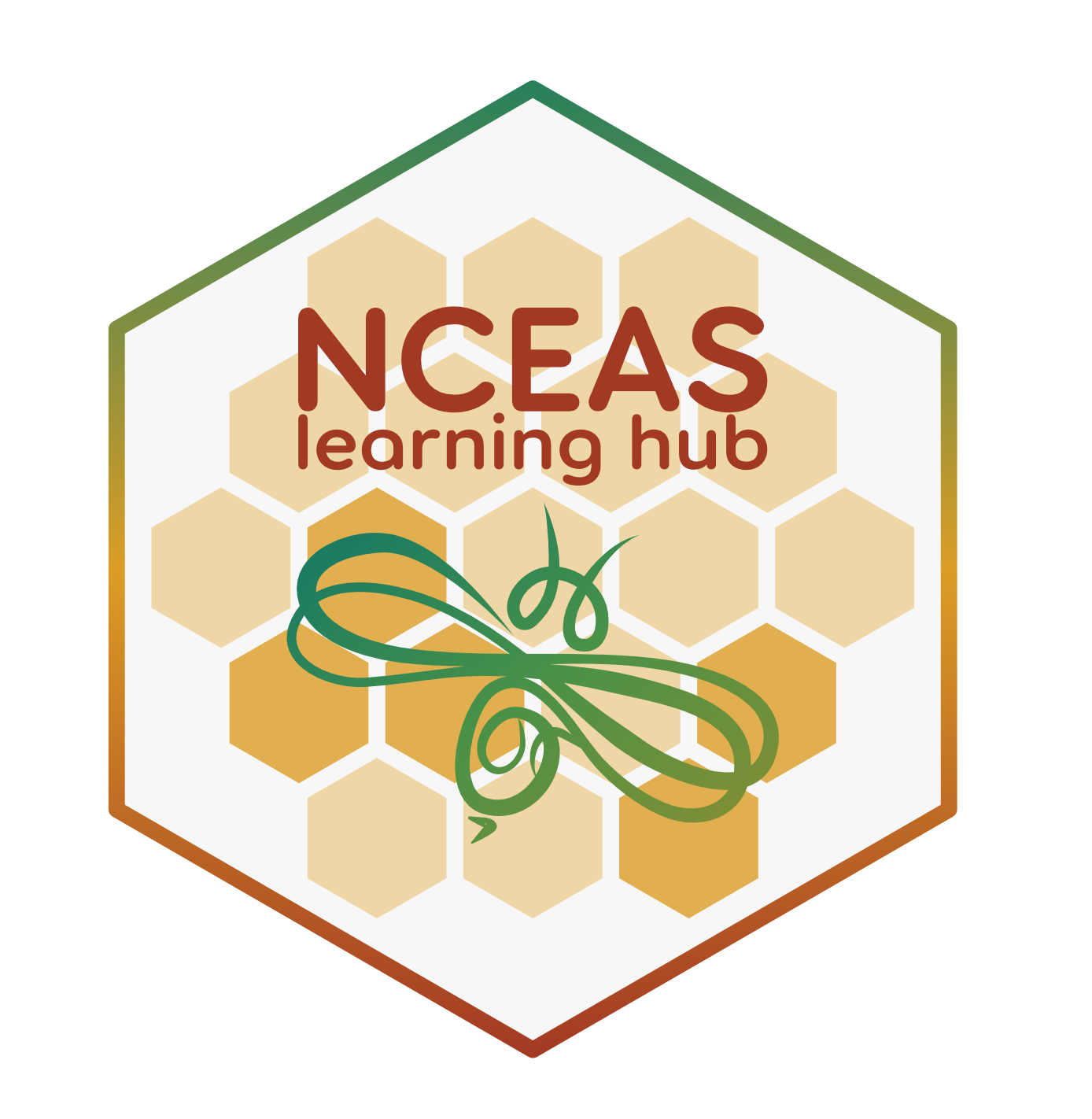 The NCEAS Learning Hub's mission is to support environmental scientists throughout their data science journey. We teach cutting-edge data science curriculum, facilitate collaborative learning, and promote best practices in open science. We empower data scientists to more efficiently answer environmental questions.
The Learning Hub Package
Data Science Courses

Our courses and materials are digestible, intensive modules that will build your skills in a variety of data science topics, ranging from the basics of programming in a new language to advanced computing techniques. They are open to researchers from any discipline or sector.

Customized Training

We offer fee-based customizable training for groups and institutions. We'll teach your group best team science practices, encourage maximum participation and group cohesion, collaborative version control, and other essential trainings your group may need.

Director's Scholarship

We recognize there are barriers to data science and are committed to advancing diversity and equity among course participants. To address the financial barrier of registration and travel costs, we are excited to offer The Director's Scholarship for the coreR Course.

Community & Events

There's no better way to learn data science than in community! We host events, lead and maintain community groups like EcoDataScience, and collaborate with data science groups like R-Ladies Santa Barbara to facilitate more engaging and welcoming learning experiences.
Upcoming Events & Opportunities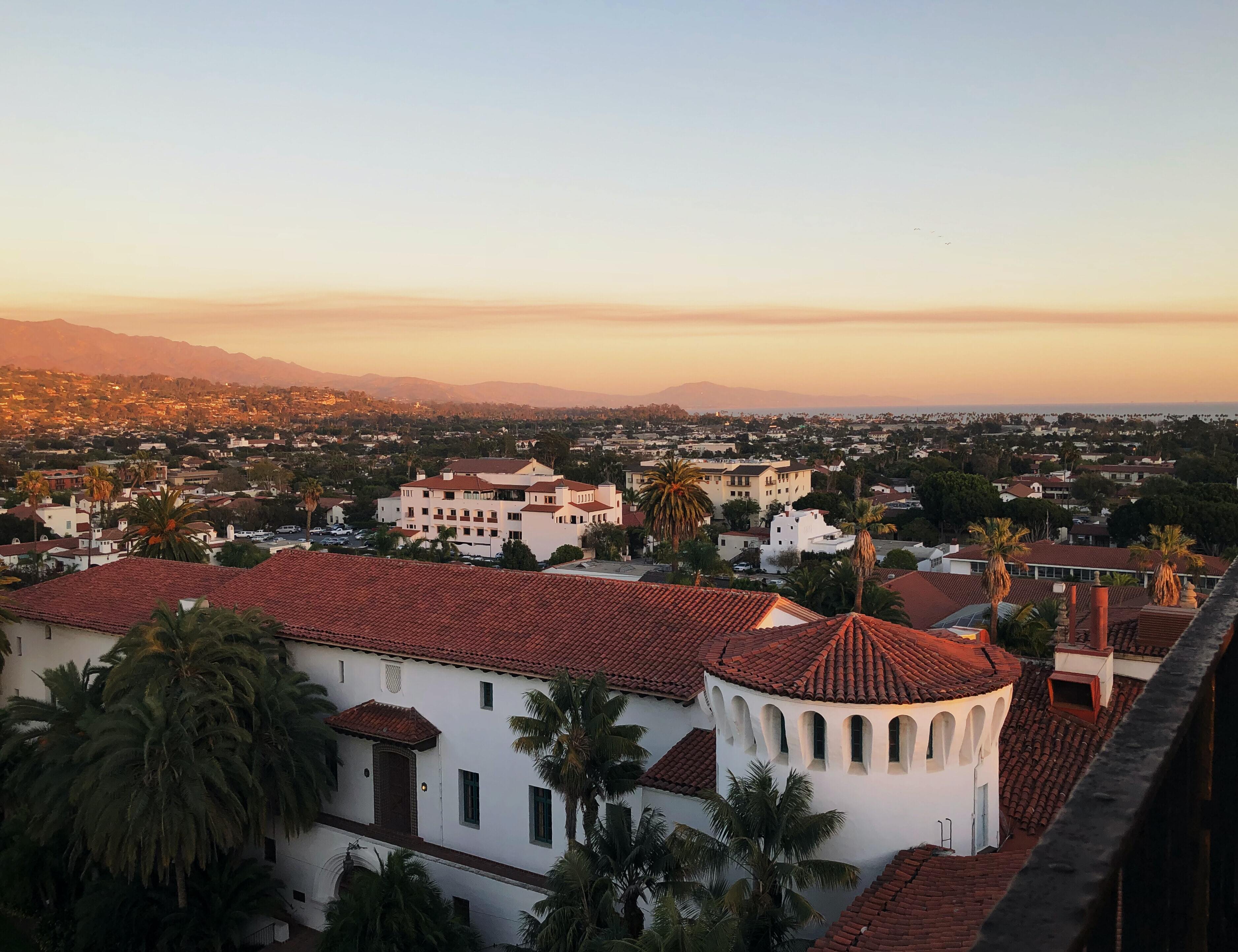 coreR Course
A five-day immersion in R programming for environmental data science. Researchers will gain experience with essential data science tools and best practices to increase their capacity as collaborators, reproducible coders, and open scientists. The course will be taught in-person in Santa Barbara.
Application deadline: Friday, August 18, 2023
The Director's Scholarship
NCEAS recognizes that open science includes equitable access to data science learning opportunities, and is committed to advancing diversity and equity among course participants. To address the financial barrier that registration and travel costs incur for participants, we are excited to offer The Director's Scholarship for the coreR Course.
Award recipients for an in-person course will receive a tuition waiver ($2,100), plus reimbursement for travel, lodging, and per diem for the entire length of the course (five days). Travel and lodging must be reserved through NCEAS' travel coordinator. At this time, we are only able to fund in-person courses for participants who currently reside in the United States.
Application deadline: Friday, August 11, 2023
UCSB Faculty Seminar Series: Grow Your Data & Team Science Skills
With the support of UCSB's Office of Research, NCEAS will be guiding faculty through interactive lessons on data science skills and collaborative research techniques. Faculty will have an opportunity to apply these new skills during the seminar series through a mini environmental synthesis cohort project.
Application deadline: July 1, 2023
Open Source Resources
Learning Hub materials have been historically developed for groups or programs requesting courses on open science and data science. However, these materials can be great reference material to use at your own pace.

Access the curriculum catalog

The NCEAS communications team developed a series of guides to support your journey in science communications. Initially created for ecologists and data scientists, but can be applicable across disciplines.

Access the guides

NCEAS and the Long Term Ecological Research (LTER) Network have developed resources and guides for visiting working groups to support their team science, computing, analysis, and data science goals.

Access the resources
Our Team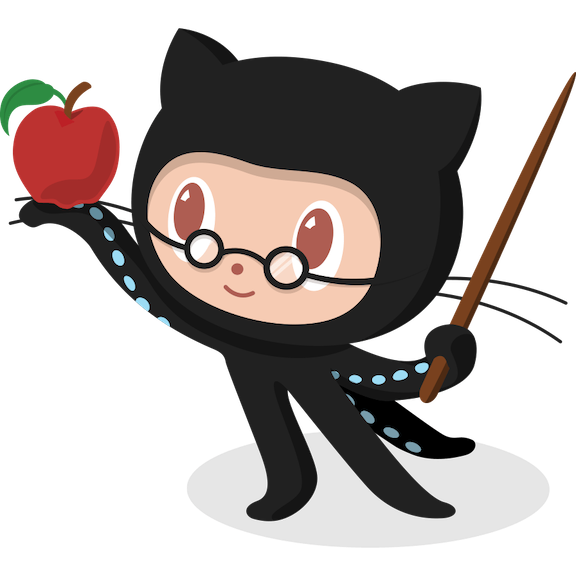 Learning Hub materials and programming draw from the community of NCEAS residents who have expertise in a variety of tools and techniques used in both data science and synthesis science. Our instructors have experience using these tools in real scientific research and in teaching them to others. All NCEAS residents have an opportunity to teach.
Questions?

Reach out to our Learning Hub Team at learning-hub@nceas.ucsb.edu. We'd love to connect.

Send us a message