We are committed to improving diversity and inclusion in science.
We at NCEAS value the diversity of expertise, backgrounds, needs, and experiences reflected among our residents, visitors, and broader communities. We acknowledge the historical and present-day inequities in the fields of ecology and data science and the larger systems of power and privilege that have contributed to these inequities, and we strive to actively redress them as an institution and as individuals. We are committed to providing a safe, productive, and welcoming environment for everyone, regardless of race, ethnicity, religion, age, gender identity, parental status, sexual orientation, (dis)ability, citizenship status, and nationality.
We are currently working towards the following goals to advance diversity and inclusion:
Foster an informed, welcoming, and inclusive culture at NCEAS

Support diverse and inclusive working groups

Increase and support the diversity of NCEAS staff and researchers

Recognize and engage with diverse perspectives and communities external to NCEAS

Provide training and other opportunities to individuals from under-represented groups in ecology
Director's Scholarship
In order to expand the opportunity for participation in fee-based data science courses offered through the NCEAS Learning Hub, we are excited to announce the Director's Scholarship, which will provide tuition waivers and reimbursement for travel, lodging and per diem for the 5-day short course in Reproducible Research Techniques for Synthesis. To learn more and to start your application, please visit our short course webpage.
For more information on our intentions and expectations, please read our 2021 update of our DEI Strategic Plan and Code of Conduct.
We provide the following list of resources with the hope that they are useful and beneficial to the diverse individuals in our extended community. Some resources are general or simply informational; others are specific (e.g., third-party organizations that may help NCEAS visitors with unique needs, or resources provided by UCSB). If you believe something is missing from this list or if you have other suggestions for how we can do more to create an inclusive environment at NCEAS, please contact us.
Resources for residents & visitors meeting on-site at NCEAS's facility
UCSB's My Family Resources for staff, faculty, and students
Recommended local private caregivers (offering on-call service, care at a hotel, etc): Sittercity (free registration, but you must pay for service) or ChildTime
NCEAS has a private nursing room at our headquarters in Santa Barbara, available for use by all visitors and residents
NCEAS is located at 1021 Anacapa Street, Suite 300 Santa Barbara, CA

Parking is available right outside of the building in the Santa Barbara City Lot #8 on Anacapa Street between Figueroa and Carrillo streets.

ADA accessible parking spots are available.

The building elevator is ADA accessible.

There are two gender-neutral restroom on the third floor of the building. All restrooms throughout the building are ADA accessible, as are all meetings rooms, kitchen spaces, and appliances.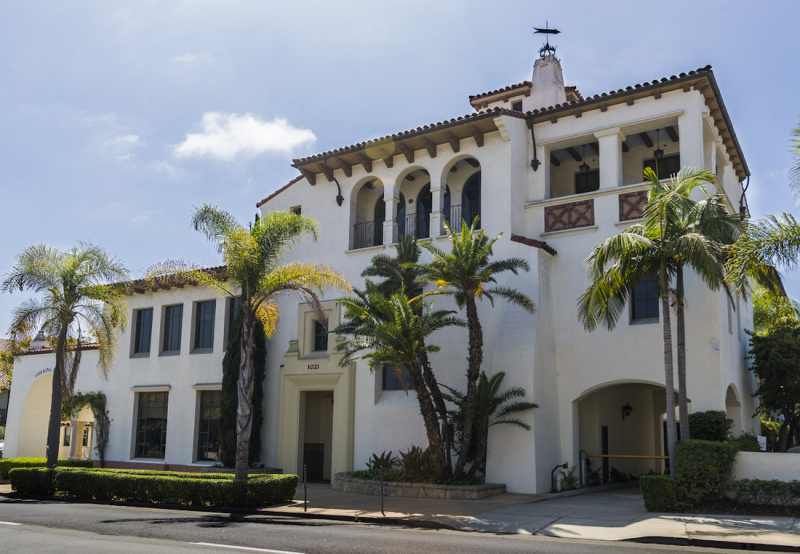 I feel synthesis centers play an important role in contributing to equity in science.