Grassroots for Grasslands: The Birth of an Innovative Research Collaborative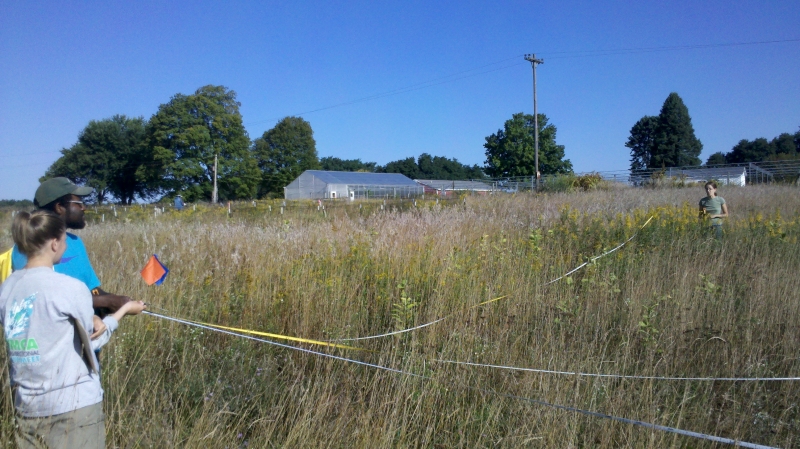 A challenge to understanding the causes and effects of changes in a global ecosystem such as grasslands can be inconsistency in research methods, which makes it difficult for scientists to synchronize their science and develop common theories. The Nutrient Network, or NutNet, is a successful example of how to overcome this challenge.
NutNet is a research collaborative dedicated to advancing our understanding of human impacts to grassland health - and the seeds for its creation were planted by a 2005 NCEAS working group, which found itself struggling with the very problem they sought to solve through the network.
"There was a ceiling to what we could accomplish with such varied data sources," said Daniel Gruner, one of the principal investigators of the working group. "[We] yearned for the opportunity to ask big and important questions using a network of those studying the same organisms in studies designed exactly the same way."
NutNet became a first of its kind and has created a framework for how scientists can collaborate. Its straightforward protocols, which help to lower research costs, allow researchers to focus solely on the science, rather than stress over grant proposals and funding.
The data collected through the network has been crowd sourced by its participating scientists from regions ranging from the tundra of Norway to the savannas of the Serengeti. This breadth of data has enabled researchers to make key insights that deepen the understanding of the diverse ways individual ecosystems are responding to global climate change.
Now with thirty high-impact publications and over a hundred participating sites worldwide, NutNet's success represents one of the key benefits of NCEAS' working group model: connecting scientists in a way that inspires innovative thinking to solve important ecological questions.
"The Nutrient Network has changed ecology at a fundamental level. It continues to showcase a totally different way of attacking big ideas in ecological sciences from the grassroots," said Gruner.
Related Links: