Helping Rainforest Countries Harvest Timber Sustainably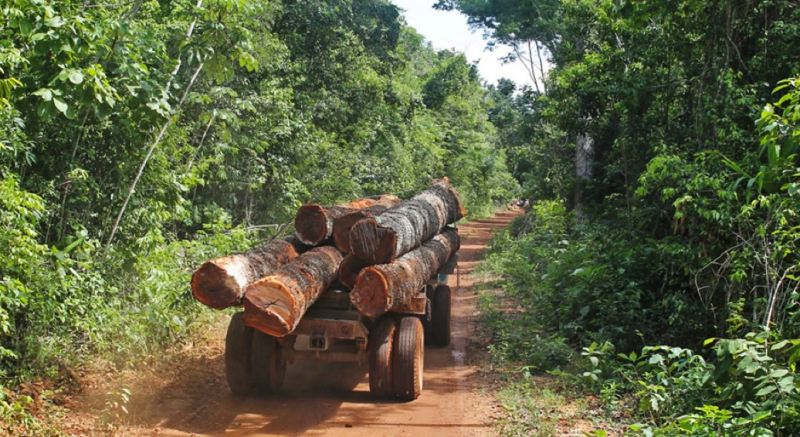 People living near tropical rainforests have relied on these ecosystems for thousands of years for food, medicine, fuel, and building materials. But as the world's population grows and demands for timber increase, rainforest communities must find more sustainable ways to meet their needs.
To help solve this challenge, a working group from our Science for Nature and People Partnership synthesized existing knowledge on two low-impact forest management approaches – forest sharing and forest sparing – to improve understanding of how they could benefit rainforests and the communities that rely on them.
Forest sharing allows careful selective timber harvesting of large areas of the forest. Forest sparing allows intensive timber cultivation in some sites, while sparing the rest of the forest. These practices not only reduce negative impacts of harvesting to the forest but can also help rainforest countries reduce their carbon emissions.
Based on their synthesis, the working group developed a Reduced Impact Logging Certification (RIL-C) Toolkit to help rainforest countries sustain economically viable timber harvests while maintaining rainforest benefits. The toolkit also allows countries to measure how much carbon emissions they can reduce as a result of implementing low-impact logging.
"We've created a science-based tool that integrates climate-smart conservation strategies with affordable and reliable carbon measurement outcomes," said project co-leader Bronson Griscom, Director of Forest Carbon Science at The Nature Conservancy.
The toolkit has been in high demand among regions with high carbon emissions from forest degradation, including Mexico's Yucatan, Indonesia, Gabon, and Suriname. These regions are using the toolkit to help meet their carbon-reduction pledges under the Paris Climate Agreement.