Transform the scope and pace of your research.
Our courses are short, but intensive introductions that will build your skills in a variety of data science topics, ranging from the basics of programming in a new language to advanced computing techniques. They are open to researchers and students from any discipline or sector.
As an innovator and leader in environmental data science, NCEAS offers access to experienced trainers, phenomenal resources, and an inclusive and interactive learning environment. And since our instructors are also actively advancing the field of data science, they are able to incorporate the latest advancements into the curriculum.
We offer courses at our location in Santa Barbara - and welcome locals and travelers alike! We can also arrange a customized training at your home institution by request. Due to COVID-19 we are currently offering remote course options.
Why NCEAS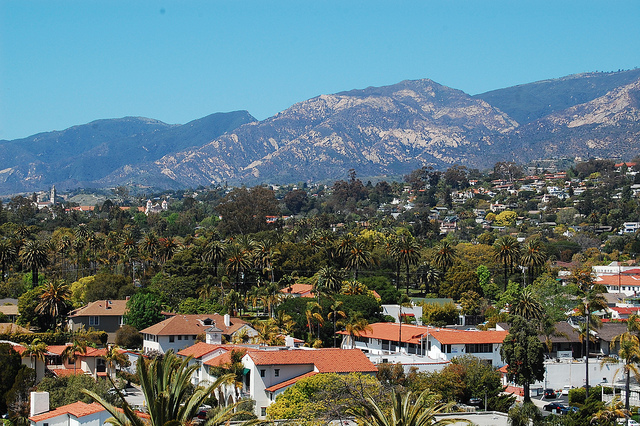 Established in 1995, NCEAS was the first synthesis science center in the world. We pioneered the movement toward this collaborative approach to science and have helped build a community of scientists around it. NCEAS is also a leader in data science infrastructure and software development, supporting preservation and stewardship of data through repositories such as the Knowledge Network for Biocomplexity and Arctic Data Center, and as partners in DataONE, a federated network of data repositories. NCEAS has hosted many training workshops since its inception, such as the 3 week long Open Science for Synthesis, 2 day courses for Alaska salmon researchers, and week long courses for Arctic researchers in addition to numerous short workshops at domain society meetings in collaboration with DataONE.
When in-person, the workshop will take place at NCEAS, in Santa Barbara, California. Located on a downtown thoroughfare, the NCEAS office is a convenient walking distance from local hotels, restaurants, wineries, and of course the beach.
How We Teach
We teach a core set of data science skills and concepts through the hands-on application of modern tools (such as R and git), short-thematic lectures, and paired discussion and Q&A techniques. Participants will come away with a broad understanding of how to make their work more reproducible, transparent, and communicable through every step of the research process. By utilizing tools on real datasets, we will mimic real scientific workflows, preparing participants to apply what they learn to their own research.
Our agenda will include both technical and non-technical sections. We build into our agenda dedicated practice time to ensure participants get ample opportunity to apply their skills, in addition to open blocks of time where participant-suggested topics can be taught, or existing topics can be explored more deeply.
Whether teaching as part of an in-person environment or via remote technology, we emphasize a hands-on approach to learning, breaking into small groups to facilitate application and comprehension.
Select Courses
coreR Course

This five-day course provides researchers with collaborative, reproducible, open and essential environmental data science. This course is designed for researchers across career stages and sectors, and uses R as the primary programming language.

Learn more and register

Training at Your Institution

We can lead fee-based trainings of varying durations on-site at your institution to enable your group to learn shared practices together, encourage maximum participation and group cohesion, and eliminate travel time from you.

Learn more

Open Science for Arctic Research and Data Management

These trainings provide Arctic researchers with critical skills for the stewardship of data, software, and many other research products that are preserved at the NCEAS-operated Arctic Data Center. The trainings include an overview of best data management practices, data science tools, and concrete steps and methods for documenting and uploading data to the Arctic Data Center more easily. Support for this training series and its participants is provided by the National Science Foundation.

Learn more and register
Our Instructors
With their diverse backgrounds and extensive hands-on experience doing synthesis science, our trainers bring years of experience in environmental data science, data management, collaboration, and open science to our workshops.
Each workshop has 2-3 trainers in the room at all times. While one trainer teaches, others help debug errors and answer questions during hands-on exercises, ensuring no participant is left behind.