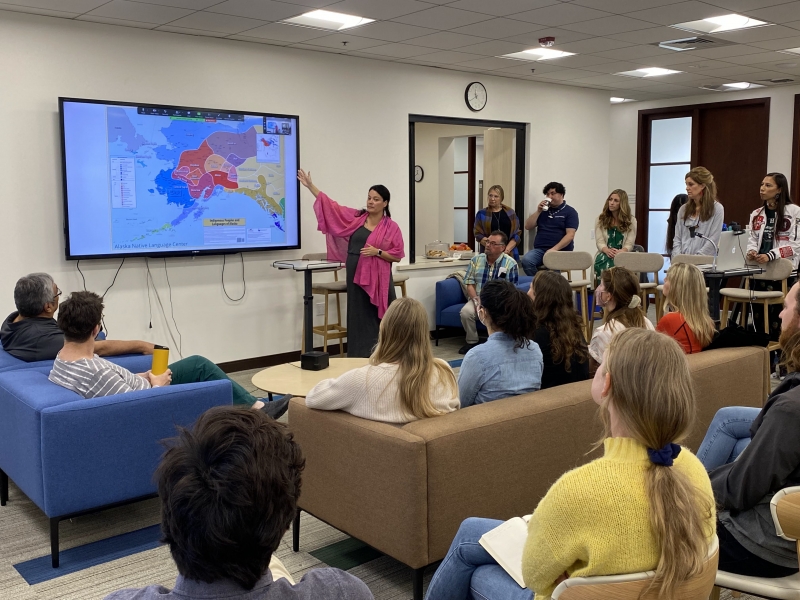 Roundtables are NCEAS' monthly department seminars, showcasing informal presentations, workshops, or discussions on myriad topics in environmental data science — from science communication to programming to ecology. Roundtables are open to the public but are often geared toward a scientific audience. Note that to keep the atmosphere informal, we do not record and post our roundtables, but they are streamed live on Zoom for hybrid guests. You can sign up to our Google group to receive announcements.
When: First Thursday of the month, 3:30-4:30 pm (See schedule below)
Where: NCEAS 1st Floor Classroom, 1021 Anacapa, Santa Barbara, CA
Are you interested in presenting at NCEAS Roundtable?

We would love to hear from anyone interested in presenting at our Roundtable. Please email your presentation idea to Camila Vargas Poulsen (vargas-poulsen@nceas.ucsb.edu), and we will follow up with you to coordinate.
Roundtable Schedule