News & Features
Comprehensive Coastal Restoration that Works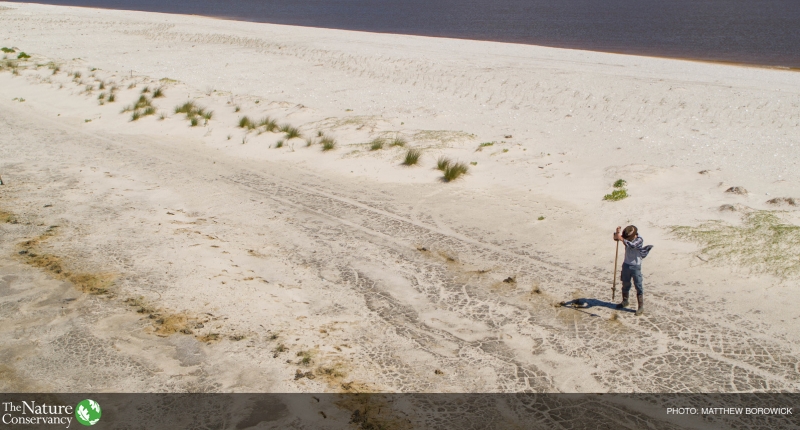 Healthy coastal habitats are critical to the health of people and the planet. But reefs, marshes, and coastal wetlands around the world are being degraded and reduced to a small fraction of their historic extent. Restoring these crucial ecosystems will require government agencies to work together with scientists, non-governmental organizations (NGOs), and communities to make long-lasting positive impacts. And to be successful, projects are rarely one-time efforts, but are ongoing processes where good communications between stakeholders is imperative. 
The Science for Nature and People Partnership (SNAPP) Coastal Restoration working group collaborated with multiple government agencies to create a database for all coastal restoration projects within the United States. Through data synthesis and analysis, the SNAPP team identified opportunities to build upon past restoration efforts that will yield more beneficial outcomes for coastal ecosystems and communities. Future restoration objectives can thus be aligned with past projects that have proven successful, and projects with similar data and strategies can be reused. 
The working group consisted of a team of university researchers, federal agency members from the US Fish and Wildlife (USFW), US Army Corps of Engineers (USCE), National Fish and Wildlife Foundation (NFWF), National Oceanic and Atmospheric Agency (NOAA), Environmental Protection Agency (EPA), and several NGOs that focus on conservation across the country. The team's first step to providing ongoing restoration support was to convince five agencies and organizations to share their coastal restoration data with one another and the world. Other organizations tried for over two decades to pull this information together, so this was a big win for the team. Data from one group tends to be messy enough, because none of the information within them are standardized or input in the same way, but collating five different agencies required a tremendous effort with help from data scientists from the National Center for Ecological Analysis and Synthesis (NCEAS). 
By synthesizing all the agencies' different types of restoration data, the project made possible a more standardized approach to data analysis that remains easily accessible and reproducible by all users. Working group participants were able to bring these new, shared methods of data organization back to their collective agencies to create an even greater standardization for all restoration programs that will last into the future. The cohesive model of these restoration databases will make future projects easier to plan and implement regardless of which agency is funding the project. 
Dr. Jonathan Grabowski of Northeastern University served as the working group's Principal Investigator, and stated, "it really was the perfect NCEAS project, where so many people from different backgrounds and practices could come together to complete such a big project that could benefit coastal communities." 
Large-scale restoration is most successful when communities are encouraged to participate and all organizations and agencies are on the same page. Stakeholders don't want to participate in a failing or confusing operation. By quantifying the efforts of restoration, the SNAPP team produced definitive evidence of ecosystem-level restoration. As opposed to restoring one species or piece of land, the team acquired ecosystem-wide data that could give a more accurate understanding on what was restored. They concluded that successful restoration comes from addressing the full functionality of an ecosystem, rather than the restoration of just one portion of a larger system. A plan must be put in place that consists of many smaller steps that coherently complement one another to produce an effective system-level project.