News & Features
NCEAS Portrait: Jane Carter Ingram Builds Social Capital for Natural Capital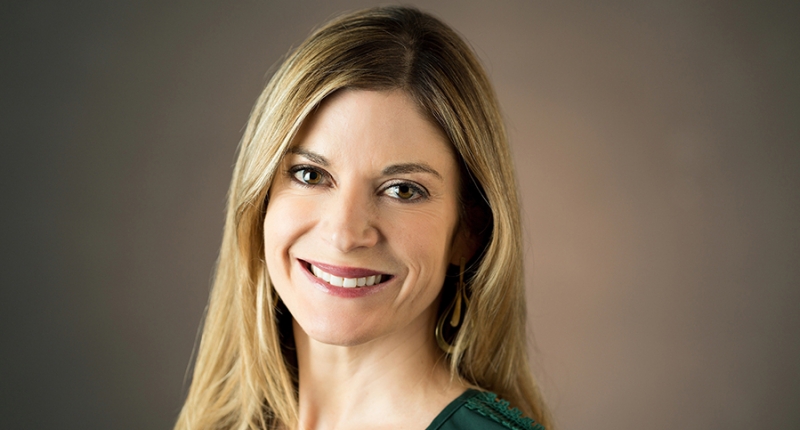 Jane Carter Ingram builds bridges on a daily basis, figuratively speaking. Her work connects knowledge and people from the worlds of environmental science, policy, and economics in support of conservation and sustainable development, and she currently does so at an unlikely place for an ecologist-by-training: one of the world's biggest companies, Ernst and Young.
As their Senior Manager in Climate Change and Sustainability Services, Ingram helps public and private companies around the globe integrate natural capital, such as wetlands that defend coastlines against storms and forests that help mitigate climate change, into their business strategies. This work protects both nature and the companies' bottom lines.
Ingram first came to the NCEAS community as a co-principal investigator for one of the first two working groups of the Science for Nature and People Partnership (SNAPP), Coastal Defenses, at the time also serving as the director of ecosystem services for Wildlife Conservation Society, a SNAPP partner. She helped build bridges within the team of ecologists, engineers, and risk management experts who, together, managed to quantify how much loss coastal habitats could prevent during natural disasters – putting that loss in terms that would make sense to investors: dollars and cents.
"Our working group helped broaden and connect the community of practitioners working on the role of nature in coastal resilience and helped integrate nature in coastal planning and risk assessment," said Ingram, who continues her involvement with SNAPP as a science advisor.
Ingram is a connector off the job, too, leading the Natural Capital Coalition's regional platform for the United States, serving on the technical advisory committee for the UNDP Equator Initiative, and co-leading a multi-disciplinary, multi-sector working group on natural capital accounting in the United States.
She has also served as a sustainability and development global advisory board member for Womensphere, a global foundation, platform, and community to empower women. She sees the key to success for women in science as, "being confident and believing in yourself, while staying curious and humble as a scientist."
In this month's NCEAS Portrait, we asked Ingram about her personal development as a connector for nature and people.
What makes you passionate about your research?
JCI: When I was studying wildlife management in Kenya as an undergrad, I became passionate about the importance of nature conservation for poverty reduction and economic development. I also became passionate about understanding the challenges and solutions to balancing these different objectives. Now I'm interested in myriad questions that address how the conservation and sustainable management of nature supports individuals, communities, governments and companies thrive, prosper, and be resilient.
Have you ever had an "ah-ha" moment that changed the way you approach your work?
JCI: One that stands out occurred when I was doing research in Sri Lanka after the Indian Ocean tsunami in 2004. As my colleagues and I walked through the destruction the tsunami left behind and interviewed affected communities, I came to vividly appreciate how resilience is influenced by the interconnections among natural systems, societal norms, cultural traditions, livelihood practices, the built environment, and more. It refocused my research on the interactions and conditions of nature, society, the built environment, and the economy that makes communities and individuals resilient to different kinds of stressors.
What do you value most about your experience with SNAPP?
JCI: SNAPP is unique in many ways, particularly the way that it brings extremely diverse professionals together to form new collaborations and relationships to address challenges at the nexus of conservation, poverty reduction, and economic development. I have learned so much from participating in SNAPP working groups in which unlikely collaborators from extremely different disciplines or sectors have found common ground and approaches to address vexing conservation and development issues.
What is THE issue for women in science that is most important to you?
JCI: It's difficult to choose just one issue, but one that is especially important for women in science, and other fields as well, is to be confident in yourself at every stage of your education/career, especially early in your career. When you're just starting out in a new field, it's easy to get discouraged by what you don't know. Find mentors and peers who can serve as advisors and encouragers throughout your career, and trust your ability to learn and mature into the scientist you want to become. 
# # #
Caitlin Swalec is a 2018-2019 Science Communication Fellow and graduate student at UC Santa Barbara's Bren School of Environmental Science and Management.
NCEAS Portraits feature the people behind our work and impact.