News & Features
The Right Tools for Assessing How Protected Areas Benefit People
New guidance to help practitioners assess the value of ecosystem services within protected areas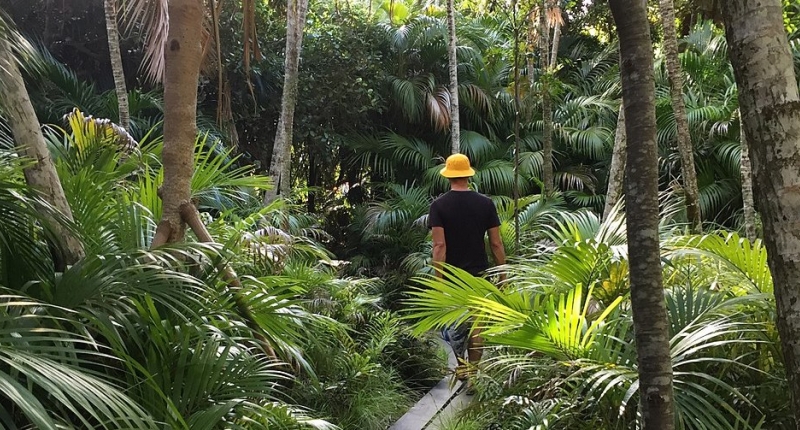 This story has been adapted from the original version published by the IUCN.
A team supported by the Science for Nature and People Partnership (SNAPP) has released new guidance to help practitioners assess the value of ecosystem services within important areas protected for nature conservation. Developed for the International Union for the Conservation of Nature's World Commission on Protected Areas (IUCN-WCPA), the report reviews nine assessment tools, focusing on their application in Key Biodiversity Areas, natural World Heritage sites and protected areas. It includes a set of "decision trees" to save time on the complex process of selecting the most appropriate tool for one's specific needs.
The report, "Tools for measuring, modelling, and valuing ecosystem services: Guidance for Key Biodiversity Areas, natural World Heritage sites, and protected areas", is the result of collaboration between over 20 international experts in the field convened by the IUCN.
Ecosystem services – the benefits nature provides to people – deliver solutions to global challenges such as climate change and sustainable development. They include carbon storage and sequestration, water provision, recreation and tourism, opportunities for income, and many other benefits.
"Natural World Heritage sites, Key Biodiversity Areas and protected areas are not only crucial for conserving biodiversity, they also provide a range of benefits and ecosystem services that support human well-being," says co-author Elena Osipova of IUCN's World Heritage Programme. "Identifying and measuring these services can help better understand how people benefit from these places, and that understanding can then be integrated into management and decision-making processes."
Protected areas, including natural World Heritage sites and Key Biodiversity Areas, play crucial roles in securing the long-term delivery of ecosystem services, as nature is becoming increasingly degraded or lost elsewhere, including in surrounding areas. Safeguarding these key areas is therefore important not only for biodiversity conservation but also for sustaining human well-being.
Identifying and quantifying the benefits provided by these sites can help decision-makers and protected area managers justify the importance of conserving them. It can help attract new sources of funding and manage the sites more effectively.
However, selecting a tool that can be applied in a specific context, and given particular resource constraints, can be challenging and time-consuming for practitioners, as an array of ecosystem services assessment tools have been developed in recent years. The new guidance helps to identify an appropriate tool through a set of "decision trees", which are also available online in an interactive format.
"Many site managers and researchers want to understand how their sites are benefiting people, but are overwhelmed by the number of tools for ecosystem services that are available," says lead author Rachel Neugarten of Conservation International. "This guide will help them pick a tool based on the goals of their assessment, the kinds of information they need, and the time and resources they have."
The decision trees guide the practitioner through the selection process among nine existing ecosystem services assessment tools – ARIES, CostingNature, EST, InVEST, MIMES, PA-BAT, SolVES, TESSA and WaterWorld – which have been shortlisted due to their free availability and applicability in protected areas.
Protected areas are dedicated spaces that are clearly defined geographically, and are recognized and managed through legal or other effective means. Natural World Heritage sites are recognized as the world's most significant protected areas, with just 247 sites out of over 230,000 protected areas. Key Biodiversity Areas are sites contributing significantly to the global persistence of biodiversity. More than 15,000 KBAs have been identified to date.
The report is part of the IUCN-WPCA Best Practice Guidelines series. It has been prepared by the Ecosystem Services and Key Biodiversity Areas expert working group supported by SNAPP, IUCN's World Heritage Programme and the IUCN-WCPA Natural Solutions Specialist Group, with funding and in-kind contributions provided by the German Federal Agency for Nature Conservation (BfN), Canadian Council on Ecological Areas (CCEA), Center for Biodiversity Outcomes at Arizona State University, Conservation International, SNAPP, and Wildlife Conservation Society.