News & Features
A Synchronous Approach to Predator and Prey Restoration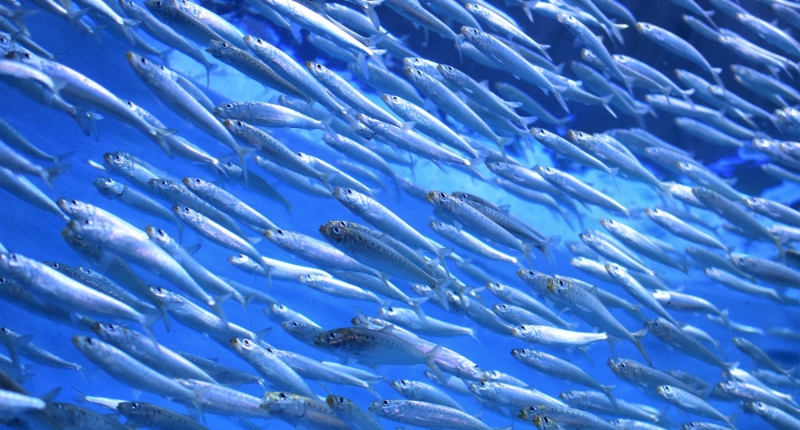 Despite a history of habitat restoration focusing on single species recovery, a new study affirms this is not necessarily the most efficient approach.
A team of scientists, including NCEAS Director Ben Halpern and NCEAS researcher Adrian Stier, show that synchronous predator and prey recovery can be twice as fast in restoring ecosystem functioning. Their new publication in Nature Ecology & Evolution conveys the importance of ecosystem-level approaches to management.
"If you stop to think about it, our results make sense. Natural systems are a community of species that all interact; you need all parts present and abundant to function well — and synchronized recovery of species is the best way to do that effectively."

             - Ben Halpern, NCEAS Director
The paper uses case studies like that of the Pacific cod and its prey the Pacific herring in order to create models to develop the researchers' synchronous recovery theory. Furthermore, a database of marine fisheries shows that past management in this field has been split between sequential and synchronous recovery approaches; this demonstrates that there is room for growth towards a more efficient status quo.
To this end, the authors recommend a variety of management approaches that use synchronous recovery strategies rather than sequential - highlighting that the former can result in more long-term social and ecological benefits.   
---          
Rapid and direct recoveries of predators and prey through synchronized ecosystem management
Samhouri, J.F., Stier, A.C., Hennessey, S.M., Novak, M., Halpern, B.S., Levin, P.S.
Nature Ecology & Evolution, February 2017, doi: 10.1038/s41559-016-0068