News & Features
Future of Synthesis in Ecology Workshop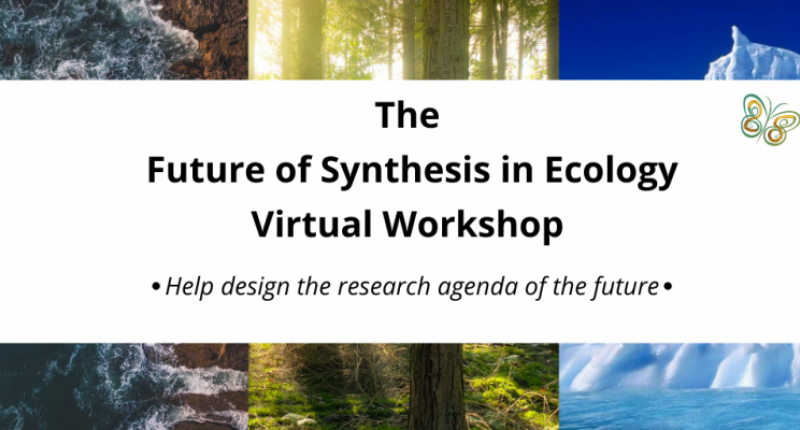 Explore future directions and opportunities for synthesis in ecology and environmental science and help set a research agenda for synthesis ecology in the next decade.
An interdisciplinary, diverse group of ~130 participants across all career stages will participate virtually in this interactive workshop to chart out the future of synthesis science.
Workshop Details: February 17-18, 2021
With the rapid growth of big data, synthesis in ecology and environmental science is now routinely used to tackle fundamental ecological challenges and address many of the most pressing scientific and societal environmental research questions. Ongoing advances in environmental data science create opportunities for new research questions, disciplines, perspectives, and data techniques to address a variety of challenges as humanity continues to have widespread and changing impacts on our planet. This workshop aims to build on the current status of synthesis science; explore emerging needs, opportunities and frontiers in ecology and environmental science by facilitating expansive and convergent discourse; and produce a forward-looking agenda for synthesis for the next decade.
The workshop will be conducted in an 'unconference style' where participants will engage in breakout sessions of structured idea sharing that focuses on expansive thinking.
Keynote Speakers:
Jessica Gurevitch, Stony Brook University
Michael Dietze, Boston University
Patrick Gonzalez, UC Berkeley & National Park Service
Kim Komatsu, Smithsonian Ecological Research Center
Kristy Kroeker, UC Santa Cruz
Nancy Grimm, Arizona State University
Sponsored by the National Science Foundation