Future of Synthesis in Ecology Workshop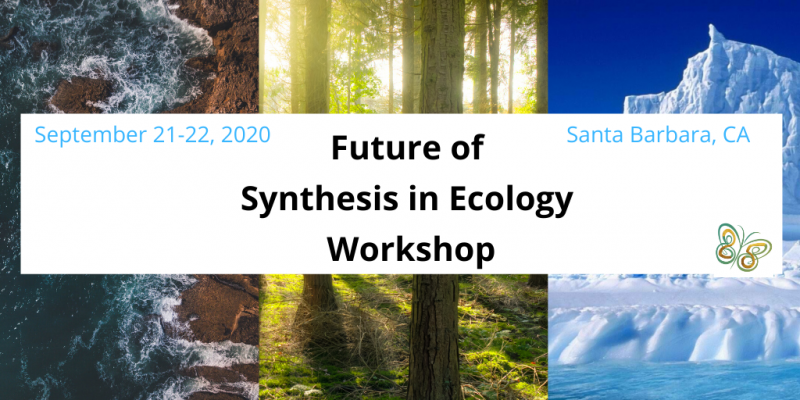 Explore future directions and opportunities for synthesis in ecology and environmental science and help set a research agenda for synthesis ecology in the next decade.
Are you interested in shaping the future of synthesis in ecology and environmental science? We are seeking an interdisciplinary, diverse group of 100 participants across all career stages. Approximately 80 participants will be provided with full funding for travel and accommodations for 2 nights in Santa Barbara, CA.
Workshop Details:
When: September 21-22, 2020

Where: Santa Barbara, CA
Note about COVID-19: We will continue to carefully monitor conditions and guidelines related to COVID-19. While we plan to hold this conference in September as intended, we will make adjustments as necessary.
With the rapid growth of big data, synthesis in ecology and environmental science is now routinely used to tackle fundamental ecological challenges and address many of the most pressing scientific and societal environmental research questions. Ongoing advances in environmental data science create opportunities for new research questions, disciplines, perspectives, and data techniques to address a variety of challenges as humanity continues to have widespread and changing impacts on our planet. This workshop aims to build on the current status of synthesis science; explore emerging needs, opportunities and frontiers in ecology and environmental science by facilitating expansive and convergent discourse; and produce a forward-looking agenda for synthesis for the next decade.
The workshop will be conducted in an 'unconference style' where participants will engage in breakout sessions of structured idea sharing that focuses on expansive thinking.
Confirmed Keynote Speakers:
Jessica Gurevitch, Stony Brook University

Michael Dietz, Boston University

Patrick Gonzalez, UC Berkeley & National Park Service

Kim Komatsu, Smithsonian Ecological Research Center

Kristy Kroeker, UC Santa Cruz

Nancy Grimm, Arizona State University
Application period is 04/01/2020 - 05/15/2020 and applicants will be notified by 06/15/2020.
The short application is designed to help us identify and support participation from a diverse community across career stages, sectors, geographic location, and disciplinary affiliation. Note: While funding for participation is limited to U.S. citizens and permanent residents, international applicants who are selected may participate if they self-fund their travel, food, and accommodations.
Sponsored by the National Science Foundation