NCEAS Working Groups
SNAPP: Impacts of hydraulic fracturing on water quantity and quality for nature and people: Are we prepared for the future?
Project Description
Global demand for energy continues to increase and the new technologies of horizontal drilling with hydraulic fracturing allow extraction of new shale reserves. Shale oil and gas development provides economic benefits and less air pollution than other fossil fuels, but hydraulic fracturing also uses large quantities of water and produces toxic chemicals. Better science can help predict and avoid conflicts between shale energy development and the need for clean safe waters for people and natural systems. The Science for Nature and People (SNAP) Hydraulic Fracturing Working Group will synthesize fine-scale information across the 48 contiguous United States on: well locations, water and chemical use, other water needs, watershed importance to drinking water, and location of sensitive species, to assess the effects of current and projected future hydraulic fracturing development on water quantity and quality. The project will also review existing water use and waste management plans to develop policy recommendations and best management practices to help states and countries mitigate the risks identified.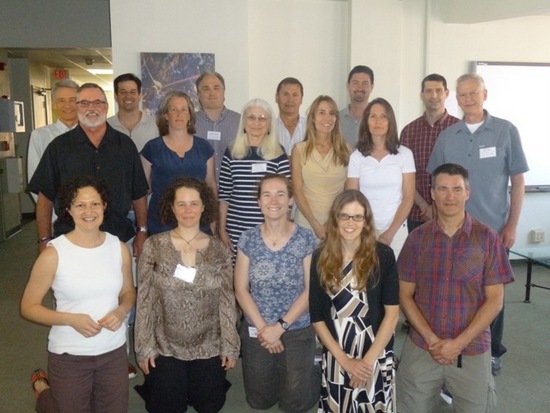 Principal Investigator(s)
Sharon Baruch-Mordo, Joseph E. Fargione, Joseph M. Kiesecker, Joseph N Ryan, Anne M. Trainor
Project Dates
Start: November 1, 2013
End: October 31, 2015
completed
Participants
Maria Alejandrina Alvarez

The Nature Conservancy Argentina

Ann Arnold

State Oil and Gas Board of Alabama

Sharon Baruch-Mordo

The Nature Conservancy

Sally Entrekin

University of Central Arkansas

Joseph E. Fargione

The Nature Conservancy

Martin Funes

Wildlife Conservation Society Argentina

Justine Hausheer

The Nature Conservancy

Paul Jehn

Ground Water Protection Council

Brigid Kenney

Maryland Department of the Environment

Joseph M. Kiesecker

The Nature Conservancy

Kate Konschnik

Harvard University

Nathan Kuhnert

Devon Energy

Kelly O Maloney

US Geological Survey (USGS)

Jean Philippe Nicot

University of Texas

Lauren Patterson

Duke University

Robert Puls

University of Oklahoma

Joseph N Ryan

University of Colorado

James Saiers

Yale University

Evonne Tang

National Academy of Sciences (NAS)

Jim Tolisano

Wildlife Conservation Society

Anne M. Trainor

The Nature Conservancy

Avner Vengosh

Duke University

Hannah Wiseman

Florida State University

Dan Yates

Ground Water Protection Council
Products
Presentations

/

2016

Shale oil and gas and surface waters: identifying potential contamination pathways through evaluation of state notice of violation and spill reports

Presentations

/

2016

Spills and high volume hydraulic fracturing – an analysis of state data from Colorado, North Dakota, New Mexico, and Pennsylvania

Journal Article

/

2017

Unconventional oil and gas spills: Materials, volumes, and risks to surface waters in four states of the U.S.

Journal Article

/

2015

A world at risk: Aggregating development trends to forecast global habitat conversion

Data Set

/

2016

Unconventional oil and gas spills: Risks, mitigation priorities and state reporting requirements

Journal Article

/

2017

Unconventional oil and gas spills: Risks, mitigation priorities, and state reporting requirements

Data Set

/

2017

Unconventional oil and gas spills: Risks, mitigation priorities and state reporting requirements (raw data)