First Global Estimates of Trash in Oceans Change the Conversation around Plastic Waste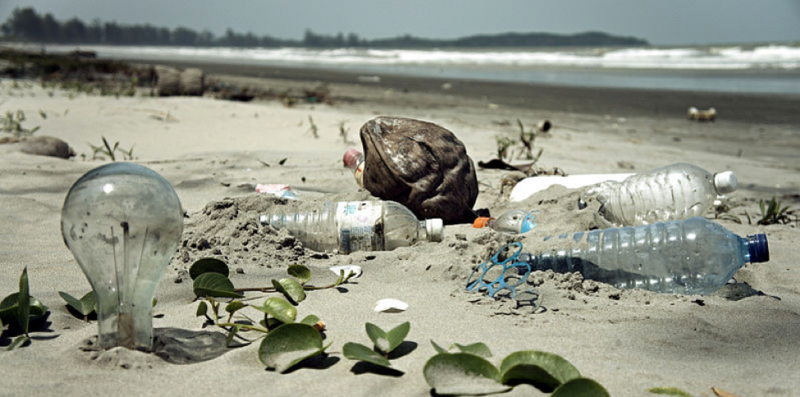 Scientists first documented instances of land-based plastic pollution in the ocean as early as the 1970s, but for decades, no one had attempted to estimate just how much plastic was entering oceans – a tremendous endeavor, considering the study area covers 71 percent of Earth's surface.
In 2011 NCEAS convened a working group, with support from the Ocean Conservancy, to tackle this challenge head on.
The amount of plastic waste they uncovered was staggering and unsettling: they estimated an average of 8.75 million metric tons, or 19 billion pounds, of plastic waste enters the world's oceans from land-based sources annually, and this number is predicted to grow even larger by 2025, especially if measures aren't taken to reduce it. Their research has helped raise international awareness of this global problem and changed the conversation on how to solve it.
"The results of the NCEAS working group on marine debris refocused the discussion of plastics in the ocean to the need to address waste management on land in rapidly developing countries," says George Leonard, Chief Scientist at the Ocean Conservancy and one of the collaborators of the working group. "This was a game changer, as it drove the private sector to the table to determine how to finance and advance these solutions to keep plastic out of the ocean in the first place."
The results of this study and the working group's other studies have informed action from governments, corporations, individuals, and advocacy groups around the world, manifesting in efforts such as the development of more effective compostable plastics and plastic bag bans.