First Synthesis of Climate Impacts to Oceans Completes the Picture of Possible Futures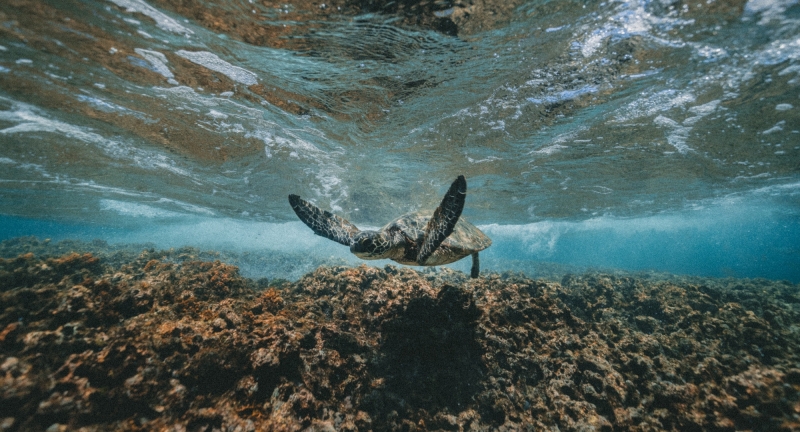 Given that our climate is changing, understanding the range of impacts that could occur across the world is critical for developing well-informed policies and actions to protect the well-being of people and our planet. Key to the understanding are the regular, consensus-based reports by the United Nations' Intergovernmental Panel on Climate Change (IPCC), and one NCEAS working group played an important role in ensuring these assessments account for impacts to all of Earth's ecosystems.
With the publication of the fourth IPCC report in 2007, a group of ecologists called to attention that something important was missing: how climate change could impact oceans and marine species. To help address this gap, NCEAS formed a working group of some of the world's leading marine scientists to synthesize the knowledge on whether and how climate change might affect ocean ecosystems.
"Despite the growing efforts to investigate effects of increasing temperatures and acidification of the oceans, there was very little synthesis across the entire ocean," said group member Michael Burrows, a marine ecologist at the Scottish Association for Marine Science. "The group produced strong evidence that climate change impacts on ocean ecosystems were diverse and global in scale."
Three years of work later, the working group published a coherent overview of how marine ecosystems could respond to climate change, findings which the fifth and subsequent IPCC assessment, released in 2014, incorporated into a new section on ocean systems. This now highly cited paper was just one of several contributions the group made to the scientific understanding of our changing oceans.
"Our effort may in small part have helped strengthen the resolve of the international community in tackling climate change," said Burrows.
Building upon this work, several members of the working group published another study in 2019 showing that ocean temperature alone is the most powerful predictor of changes in ocean ecosystems and could determine the survival or ranges of many species under climate change.