News & Features
NCEAS Opens the Doors to Its New Building, A Space Designed for Team Science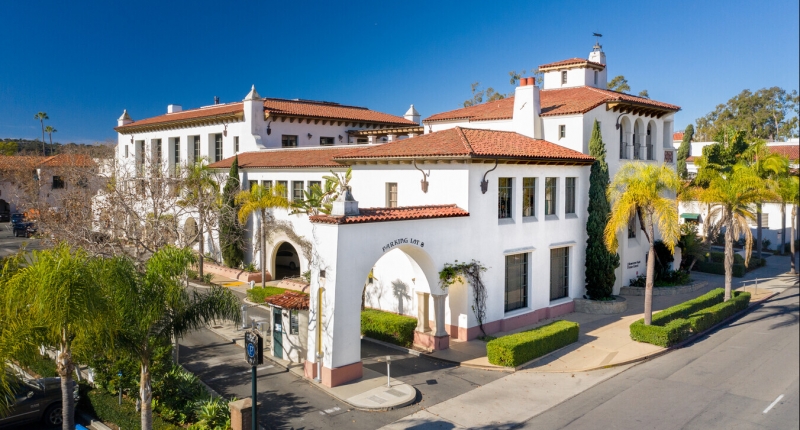 When you think about the important ingredients for team science, physical space may not come immediately to mind. But the design and use of space is a tangible way to facilitate collaboration.
This is why NCEAS is excited to announce it has moved to a new building in Santa Barbara, a move that gave us the unique opportunity to design spaces specifically to meet our mission of optimizing collaboration.
"Space is powerful in defining community and how people interact. Small design elements can have profound impacts," said NCEAS executive director Ben Halpern.
There is science behind this – many studies show how well-designed spaces can influence human and community well-being. We focused on making our new home conducive for big-picture thinking and teamwork for the researchers who visit us for working groups, workshops, and trainings.
Highlights of the new building include a large central meeting area, upon which most offices open, creating a nucleus for activity and allowing staff and visitors to get to anyone easily. It is also a flexible working space, with smaller group-work nooks designed into it.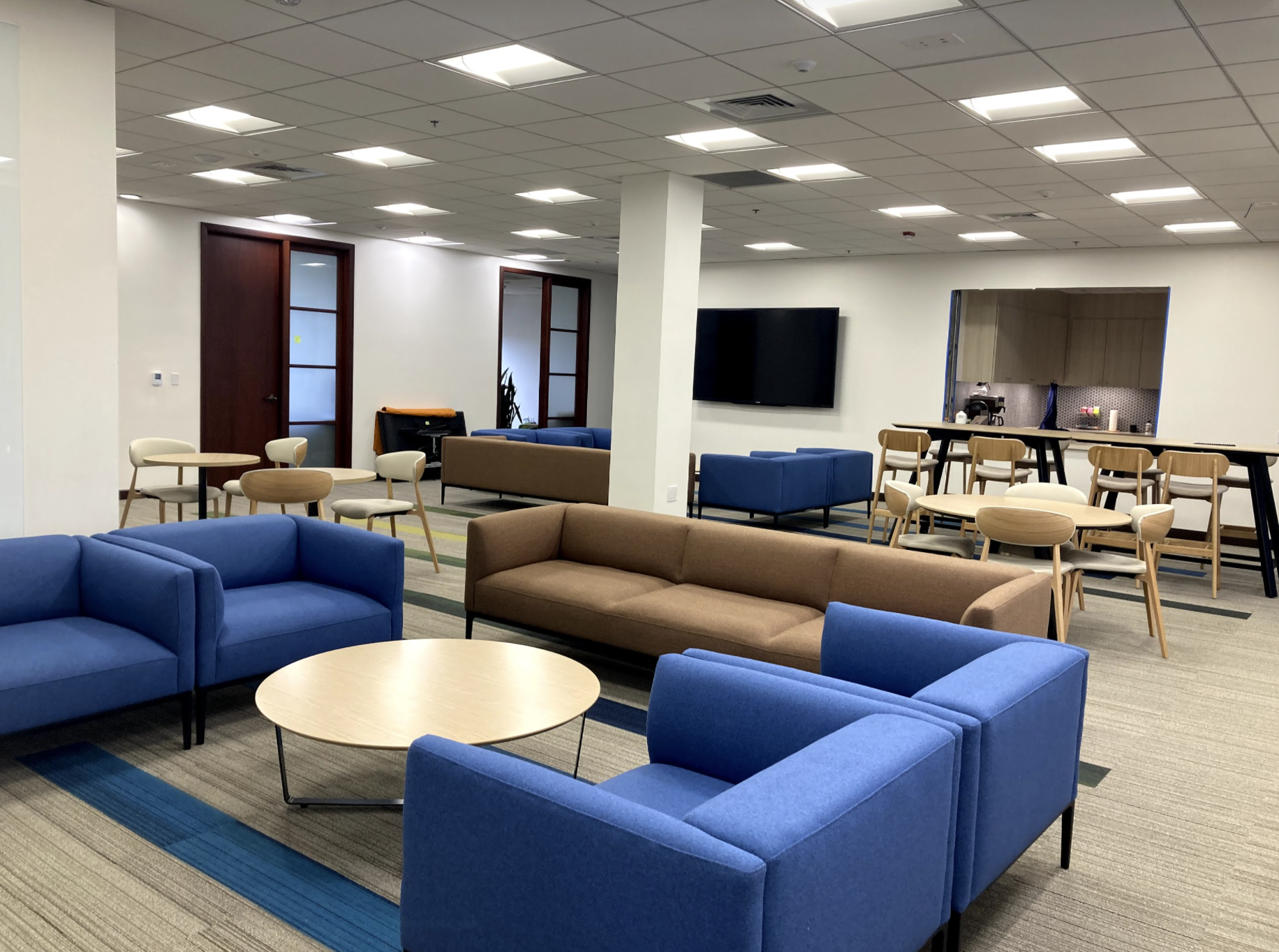 Community building is also emphasized in the classroom for the new Master's of Environmental Data Science program. It has integrated lounge spaces for the conversations that can enhance learning and bond cohorts.

There is also as much outdoor communal space as indoor space at the new building. A huge rooftop patio invites residents and visitors to take their teamwork into the sunshine. And even if a working group is stuck in a conference room, big windows and terraces allow them to still enjoy views of the mountains.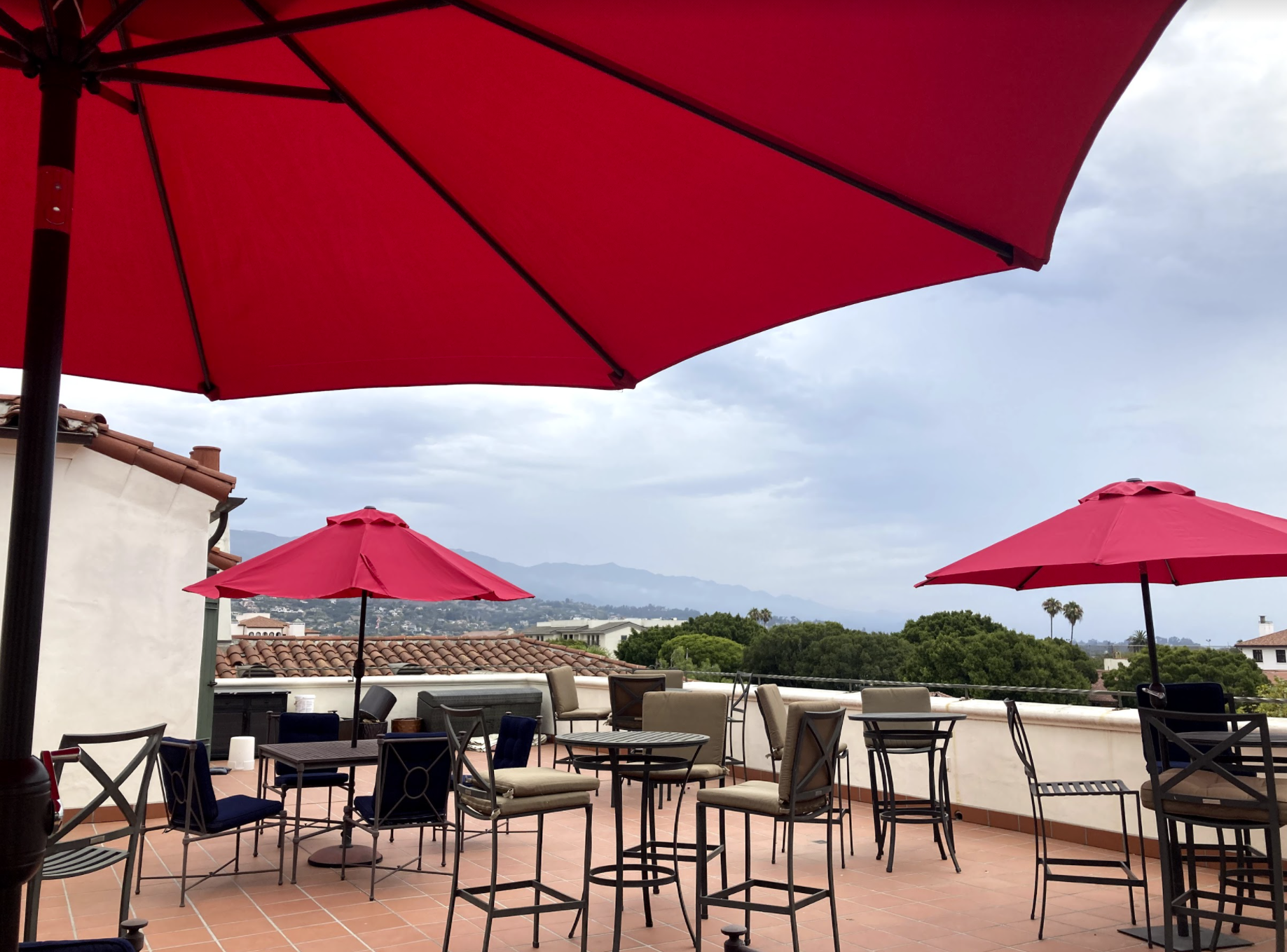 "This stuff makes such a big difference for people. They want to meet because it's so nice," said Halpern.
Our new building is located just a few blocks from the building we occupied for our first 26 years, the historic Balboa building on Santa Barbara's main drag, State Street. That building surely holds many memories for the over 20,000 visitors who experienced NCEAS in it over the past quarter century. It was where we grew up, it helped define us, and it has certainly made an imprint on how we operate synthesis science.
Perhaps it is apropos that we open these new doors as we emerge from the COVID 19 pandemic and begin inviting working groups back to convene in person.
We hope to see you in our new space soon.
Want to get a virtual tour of the new space? Over the next few weeks, we will be sharing photos of it on our Twitter account. Follow us >