News & Features
A new ethos for environmental data science: the Santa Barbara Charter
Developed at the NCEAS Environmental Data Science Summit in 2023, the Santa Barbara charter outlines ideals and actions for an inclusive data science culture.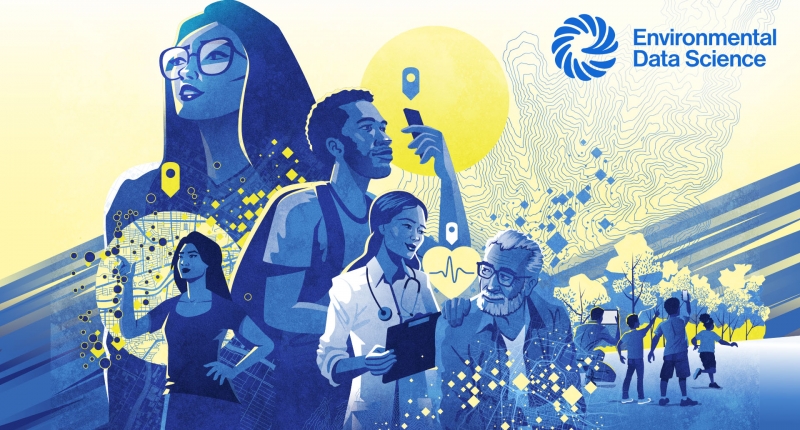 Data science is a rapidly growing field, especially at the intersection of environmental issues like climate change. But as the field expands, it becomes increasingly important to ask ourselves who it is growing to include. Enter the Santa Barbara Charter, a call to action to broaden participation in environmental data science. The document outlines key ideals for this vision, including a 'do no harm' ethos and a push for those in positions of power to make concerted efforts. The charter text also includes recommendations for enacting this positive change, from transparency in recruitment to clear codes of conduct to dedicating institutional resources to diversity efforts. 
"Environmental data science will be all the better if we can manage to build a longer table rather than a taller fence" explained Dr. Dawn Wright, a charter co-author and chief scientist at the Environmental Systems Research Institute and professor at Oregon State University. Wright hopes this charter becomes a symbol for the culture of inclusivity in EDS that lays the foundation for the coming years and generations. On the path forward, she emphasized "I hope that people read it, take it to heart and really try to put it into action. I hope that it encourages and emboldens other communities to do the same." 
Indeed, the SB charter is already making waves in the broader community, gaining endorsements from more than 125 individuals and organizations – including support from data science groups like the Academic Data Science Alliance. Another early advocate was ESIP, the coalition of Earth Science Information Partners. Their executive director, Susan Shingledecker, was another of the charter authors. "Our community cares deeply about equity, diversity, inclusion and justice. But the demographics of the computer sciences and geosciences speak loudly" Shingledeckler explained. "Caring alone is not enough to create welcoming, truly open spaces for collaboration. I see the SB Charter as an opportunity to come together and publicly share what we are working towards and why." 
The charter was created as part of NCEAS' first annual Environmental Data Science Summit, hosted in downtown Santa Barbara in February 2023. The summit was a two day "unconference" event that brought together roughly 100 participants to workshop ideas and actions around a unifying theme of harnessing diversity. Inspired by the vibrant energy of the room, Dr. Lea Shanley, Director of the International Computer Science Institute in Berkeley, CA, pitched her idea for the document to a breakout group. The work continued after the conference, with NCEAS postdoctoral scholar Dr. Caitlin Fong leading weekly zooms and coworking writing sessions until a draft was finalized. 
This wasn't the first time Shanley had worked on a call to action – following a formative experience at the first women's astronomy conference in the 1990's, Shanley and the other conference attendees contributed to "The Baltimore Charter for Women in Astronomy" to push the field towards better gender balance. Fast forward to the summit and Shanley observed that organizations like NCEAS had successfully engaged people across a broad range of experiences and had balanced keynotes and panels. "The room was filled with so many bright and passionate data scientists across geographies, gender identity, race, ethnicity, and more" she remarked. "It seemed like a special moment to mobilize an even larger community to commit to taking proactive steps needed to create change in environmental data sciences." 
The charter is still accepting signatures of support from organizations and individuals in data science. Applications for the 2024 Environmental Data Science Summit are also now open, with a new theme of "communicating and translating environmental data." 
Written by NCEAS Science Communication and Policy Officer Alexandra A Phillips.
The SB Charter working group members and coauthors included Caitlin Fong, Ben Halpern, Lea Shanley, Susan Shingledecker, Dawn Wright, Ailene Ettinger, Jennifer Balch, Myfanwy Johnston, Kate Wing, Juniper Simonis, Megan Raisle, and Alison Haupt.