News & Features
NCEAS brings three DEIJ focused seminar speakers this spring
In its third year, NCEAS annual seminar series welcomes Drs. Sara Bombaci, Sara Cannon, and Grace Wu to discuss diversity, equity, inclusion, and justice in environmental data science.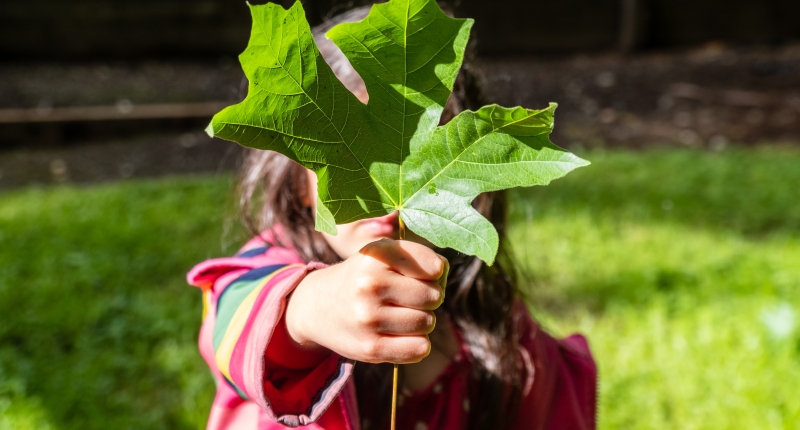 Data science is rapidly changing the way environmental research is done — but who becomes involved in that research? At NCEAS, we believe that data and environmental scientists have a moral imperative to ensure that our field grows to be inclusive for all, diverse in perspective, equitable in opportunity, and just in practice. 
To contribute to that vision, NCEAS strives to actively redress inequities at the individual and institutional level. For example, we offer funding for early career researchers to participate in data science trainings. At the institutional level, we published a paper outlining ten steps to improve inclusion in data science teams — steps gleaned from decades of experience and which we actively implement among our own teams. On NCEAS' commitment to diversity in environmental data science, Deputy Director Courtney Scarborough mentions that DEIJ "is integrated into everything we do. It provides the foundation for envisioning our future in ecology and data science." 
Each spring, The NCEAS DEIJ committee also invites experts in environmental data science to share DEIJ focused ideas and research with the broader community. Commenting on the growth of this seminar series, Courtney stresses the talent over the years "We have brought some amazing and diverse perspectives to the community through our seminar series, ranging from talks on Indigenous data sovereignty to climate justice to structural inequities like racism and classism shape environmental mosaics. I can't wait to learn more from our 2023 speakers."  This year, NCEAS welcomes three speakers who focus on energy justice, Indigenous data, and improving inclusion in ecology.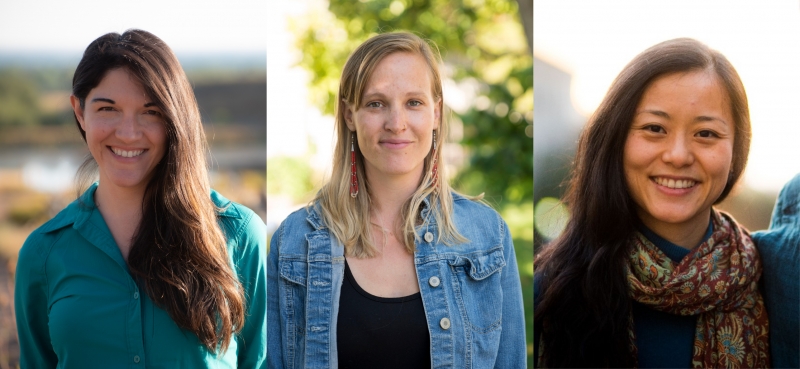 May 16, 2023: Dr. Sara Bombaci 
Assistant Professor Dr. Sara Bombaci from Colorado State University is our first speaker in the 2023 DEIJ seminar series. Her talk on "Advancing inclusion in the ecological sciences" will cover her insights from decades of research and practice. She will discuss barriers of entry for diverse voices and how her lab has used research in this area to advocate for lasting change. To others hoping to make impacts in DEIJ, she stresses that "the true work starts with you, with your ability to develop your own DEIJ competency and understand your own biases, privileges, and knowledge gaps." She continues, noting that individuals should recognize how these gaps "show up in your roles as a scientist, educator, or mentor." 
May 31, 2023: Dr. Sara Cannon
Our second speaker is postdoctoral scholar Dr. Sara Cannon from the University of British Columbia. Her talk on "Doing the work to unsettle ecology" will highlight the responsibility and accountability necessary from non-Indigenous ecologists. Dr. Cannon will reflect on her lessons from Indigenous partnerships and past mistakes. On navigating academia as a settler ecologist, she comments "Researchers working in environmental data science will have to be open to critiques from people who are marginalized in STEM and be willing to abandon or change norms with their guidance." To individuals, Dr. Cannon advises the importance of humility. "Recognize that DEIJ is not a singular goal that we can "achieve"; instead, for DEIJ actions to make an impact, researchers must make an ongoing commitment to living and working in ways that center the needs of the most marginalized peoples among us."
June 14, 2023: Dr. Grace Wu
Our final speaker is UC Santa Barbara's Assistant Professor Grace Wu. Her talk, titled "Net zero energy pathways that center conservation and communities" will span wind and solar projects to reach net zero climate goals, covering economic and social aspects. In considering DEIJ in environmental data science, Dr. Wu emphasizes that "it should permeate our professional and personal lives in a way that is core rather than an addition." Further, to those starting to navigate this space of action, she advises others to "Start somewhere, even if you feel like it's just a small step in the right direction," noting that it is normal to feel uncomfortable in the process. 
NCEAS recognizes the effort from our DEIJ committee in the organization of this popular event, which was coordinated by Carmen Galaz García, Ingrid Slette, Alessandra Vidal Meza, Chelsea Wormington, and Alex Phillips. On her favorite moments in organizing this year's series, data scientist Carmen Galaz García mentions that she enjoys "looking through the speaker recommendations we get from our community and discovering new people doing amazing work at the intersection of data science, environmental justice, and DEIJ." Postdoctoral scholar Ingrid Slette adds "Each one of these speakers is pushing the field of environmental data science forward in a unique and exciting way!" You can learn more about the DEIJ annual seminar series below and register for any of all of the virtual talks here.
Written by NCEAS Science Communication and Policy Officer Alexandra A Phillips