News & Features
Ocean Health Index Used in Antarctic Marine Ecosystems Assessment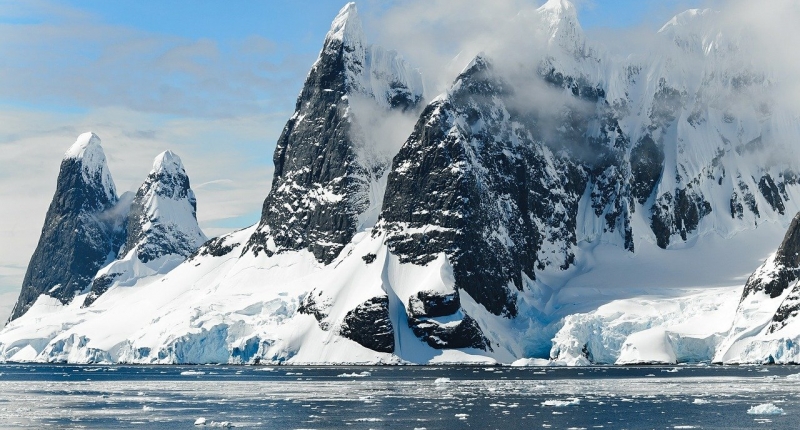 Researchers recently applied the Ocean Health Index (OHI) tool for an individual assessment of Antarctica's Southern Ocean ecosystem health. Despite the region being considerably inaccessible and removed from human influence, the index report found that the ocean ecosystems are not necessarily pristine.
NCEAS Director and OHI Lead Scientist Ben Halpern shares the results of the assessment as a contributor to a recent publication in Frontiers in Marine Science, which highlights the gap in Antarctica realizing its full ocean health potential.
Averaged across its different sub-regions and the ten societal goals OHI uses as its metric for quantitative scoring, the Southern Ocean received a score of 75. Using the preexisting framework, researchers found that the Antarctic region scored well in areas such as clean waters and biodiversity, but scored intermediate or low in metrics of extraction goals, livelihoods and recreation.
These low scores are likely a result of stakeholders under-utilizing the resources Antarctica's waters offer. However, increased efficiency of activities such as extraction and human activity could easily create its own problems of disturbance and pollution to the system.
Overall, the paper conveys the unique state of Antarctica's ocean resources and the need for more research and data to influence effective management decisions in the future.
---
Using the Ocean Health Index to Identify Opportunities and Challenges to Improving Southern Ocean Ecosystem Health
Longo, C.S., Frazier, M., Doney, S.C., Rheuban, J.E., Macy Humberstone, J., Halpern, B.S.
Frontiers in Marine Science, February 2017, doi:10.3389/fmars.2017.00020