News & Features
The Ocean Health Index Partners with Esri to Strengthen Links between Ocean Data and Management
Online Hubs Will Enable Governments and Scientists to Make Targeted Improvements to Marine Environments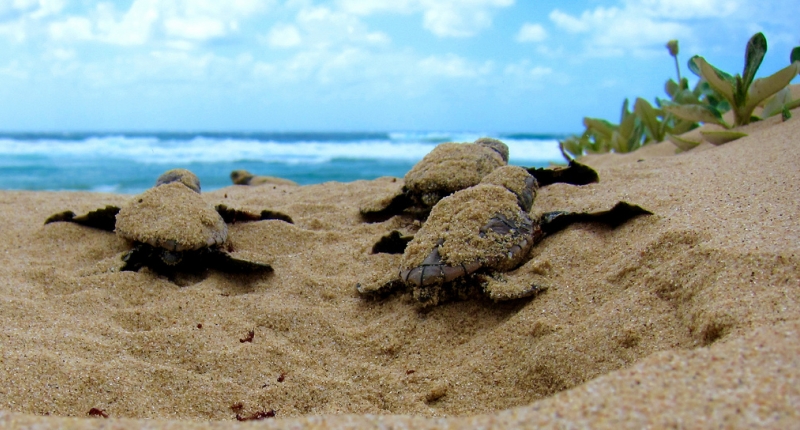 Story modified from original version produced by Esri
The power of data in protecting and improving our oceans just got stronger with a new partnership between Esri, a global leader in location intelligence, and the Ocean Health Index (OHI), itself a partnership between NCEAS and Conservation International that conducts global and regional assessments of ocean health. Together, they will integrate OHI scores as a data layer on Esri's ArcGIS Living Atlas of the World, as well as launch Ocean Health Hubs, online tools that enable ocean managers to explore data to better understand regional ocean health.
As the first program to comprehensively assess ocean health, the OHI uses the best available scientific information and open analytical tools to synthesize data into concrete scores representing the conditions of the social, ecological, and economic benefits people get from oceans. The scores provide managers and policymakers with meaningful vital signs that can help them track changes over time and manage oceans sustainably.
There are over 100 global datasets that power the OHI's annual global assessments, and they will serve as the foundation for Ocean Health Hubs. Esri's mapping and analytics software will bring these data to life, allowing users to visualize ocean health through its Living Atlas and explore open source datasets for a specific region through Hubs.
"Ocean Health Hubs will streamline data management, target-setting, and communication into one tool that can be easily accessed and updated by multiple collaborators," said Eva Schemmel, OHI director and Conservation International science advisor. "Citizens, scientists, managers, non-profits, and governmental agencies can use the hubs together, making engagement more efficient and effective."
Ocean Health Hubs display global datasets with local data, and will allow for faster progress on establishing ocean policies and advancing ocean priority setting. They can be used as the first step in regional OHI assessments or on their own to track ocean conservation investments and sustainable ocean management within a region.
"Esri is happy to partner with OHI to further unlock data and lower barriers for ocean managers and policy-makers," said Dawn Wright, Esri chief scientist. "These newly accessible datasets will allow them to better understand their regional ocean health and make sustainable ocean management decisions."
The 2018 Global OHI assessment was released on December 4th, 2018, showing the global average for ocean health - a score of 70 out of 100 - has not changed in the past two years. The scores and underlying data can be explored at this link.
To learn more about the data behind OHI Global Scores that will form the basis for the new Ocean Health Hubs, visit ohi-science.org and/or view the following Story Map for an overview.